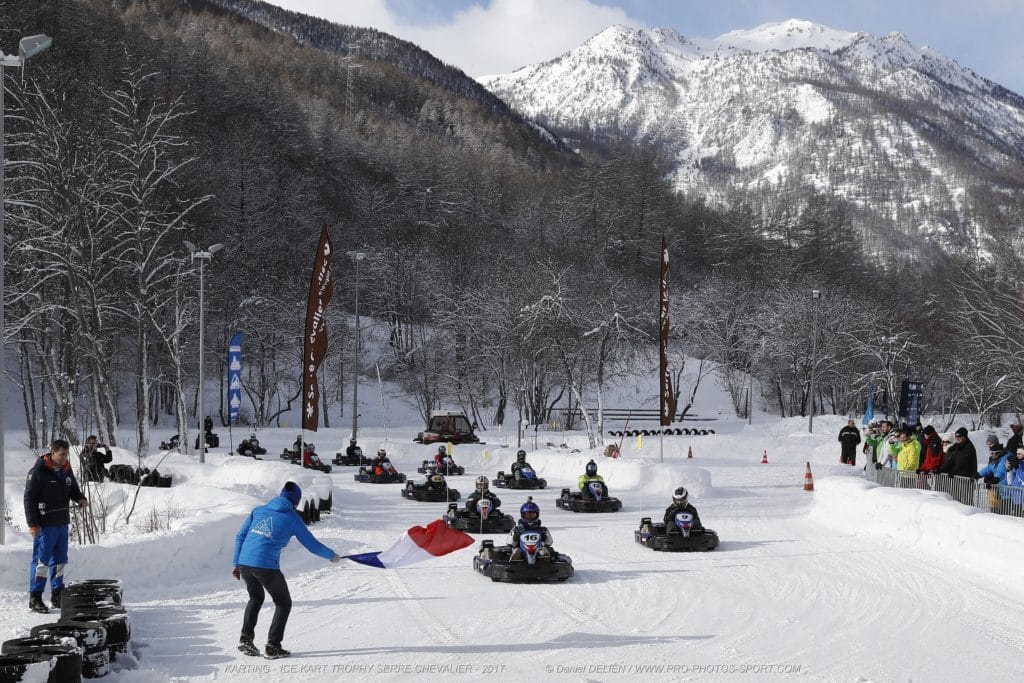 THE event of Ice Karting! 18th January 2020 and 1st February 2020


Ice Race Endurance.

15 teams at most of 3 mandatory drivers.

45 minutes qualifying session.

3 races of 60 Laps

(1 lap = or > 1 min.).

80 minutes ICE Karting per driver.

Track Cleaning between each race.

SODI GT3 Go Karts 270cc equipped with studded tires.

6 changes of kart per team.

Race labelled SWS by adding the points in every race.
Alpes Loisirs Plus
Karting de Serre Chevalier
Circuit de kart sur glace de Serre Chevalier
05330 Saint Chaffrey